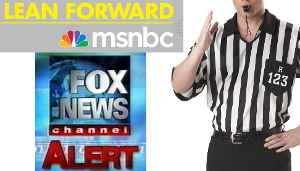 Fair & Balanced? That's Rick
To be clear, we don't fit into any template here, Democratic or Republican or otherwise. I play it down the middle. – Rick, February 13, 2009 
Look, from what I can tell, I wasn't necessarily liked by the Bush White House, and I don't think I'm particularly liked by the Obama White House as well. And you know what? That's the way I like it. – Rick, September 30, 2010
Say what you will about Rick, but he was one of the few moderate voices in cable news.  He was a rarity.  And with Rick now off the air, viewers have lost someone who was a counterweight to the loud hyperbole and ranting that have polluted meaningful political discourse.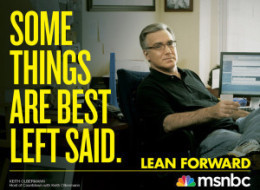 The news is no longer neutral.  It's opinion-driven and viewers have clear choices if they're on either end of the political spectrum: FOX News on the right, and MSNBC on the left.  Taking sides has turned out to be a brilliant political and business strategy for both networks.
Rick never ascribed to their political philosophies or their methods.  He was a populist and a moderate.  He called it like he saw it.  And if there were ever such a thing as "fair and balanced" in cable news, Rick was it.
For those of us who are moderates, who want to see compromise and cooperation, who think that Democrats are right on some issues and Republicans right on others, Rick was our guy.
But on a near nightly basis, we watch the tit-for-tat between the far left and the far right—both in Congress and in our newscasts.  Olbermann calls O'Reilly out.  O'Reilly calls Olbermann out.  In this game of tennis, Rick was the ref: he wasn't afraid and would call them both out.  In fact, Rick is one of the only (if not the only) guy to call out O'Reilly and get O'Reilly to admit he was wrong.  Not even Olbermann with his regular barrages at "Billo" has ever done that.
 The website The Moderate Voice described it this way:
In the battle between the cable networks the nastiest battle is between MSNBC and Fox News. CNN more often than not stays on the sidelines… But CNN's Rick Sanchez recently decided to call Fox News' Bill O'Reilly on another one of O'Reilly's blanket attack assertions…this one about CNN. The result? Sanchez decimated O'Reilly's statement with facts…and O'Reilly issues a rare correction… [I]f you see how Sanchez framed it, O'Reilly and Fox almost HAD to answer it.
With Rick now off the airwaves, we've lost an important voice, a fair voice, a moderate voice.  And all sides in the political debate—left, right and middle—are poorer for it.